Jul 02, 2020, 09:00


Seems Bozo has had a re-think about wearing a mask.
He thinks it makes him look like the Lone Ranger. It doesn't . . .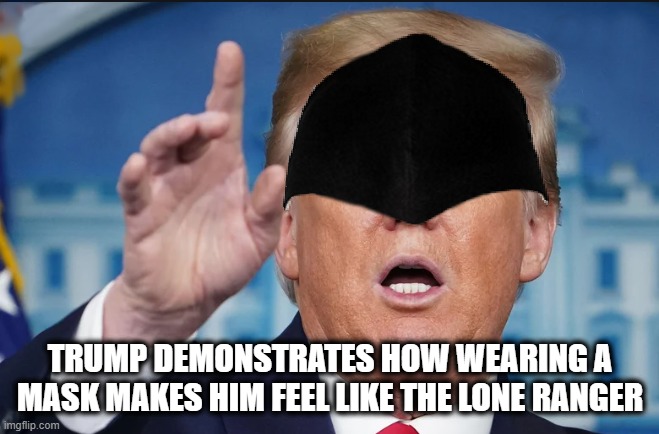 Good news also for Trumpanzees who are more likely now to wear their masks in public as well . . .