The Ukrainian writer Oksana Zabuzhko recalls a quote attributed to Otto von Bismarck: "Wars are not won by generals, but by schoolteachers and parish priests." It's a country's taught collective memory, its shared sense of its own history, that are the decisive instruments for mobilisation, and are as important on the battlefield as weaponry.
Few conflicts have been so shaped by the chief actors' sense of their own national story as the Ukrainian war that began in February. It is the competing grand narratives of the past, not just in Russia and Ukraine, but in Germany, France, Poland, the Baltics, the UK, the US, and even the global south, that make this war so hard to resolve.
Indeed, sometimes this war feels less like the end of history and more like the revenge of history.
Georgiy Kasianov, the Ukrainian historian, puts history in the cockpit of a conflict that may create a new world order. "Russian forces have been smashing their way through Ukraine spurred in large part by historical fiction," he wrote in Foreign Affairs. "But history also propels the fierce Ukrainian resistance. Ukrainians, too, harbour a particular understanding of the past that motivates them to fight. In many ways, this war is the collision of two incompatible historical narratives."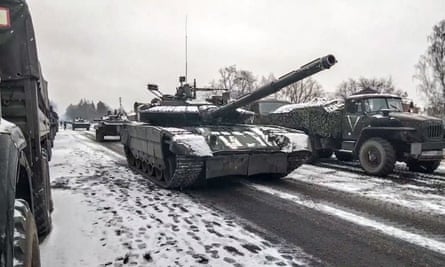 Putin is sometimes described not as commander in chief, but as Russia's historian in chief. The ground for this war was prepared by the Russian president's pseudo-historical essay On the Historical Unity of Russians and Ukrainians, published in July 2021. In this document, Putin argued Ukraine was, historically, indistinguishable from Russia, citing Oleg the prophet's 10th-century dictum: "Let Kyiv be the mother of all Russian cities."
Rados?aw Sikorski, the former Polish foreign minister, said he became sure an invasion would happen when he read that essay and learned Putin had ordered it to be sent to every serving Russian soldier. "The plan was to do again what Russia had repeatedly done to Ukraine in the past: extermination of its elites, Russification of its culture and population and the subjugation of its resources to its own imperial needs. Ukraine could be permitted as peasant folklore but not as a free and democratic nation choosing its own destiny and allies."
When Putin talked about Ukraine needing to disarm and making Russian its second official language, it was not only about restoring Ukraine as part of Russia, but a staging post to the full reinvention of the Russian empire.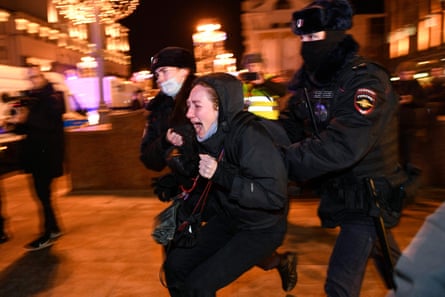 During his Victory Day speech in Moscow in May 2022, the president told Russian soldiers back from the Ukrainian front they were "fighting for the same thing their fathers and grandfathers did" – for "the motherland" and the defeat of nazism. The Ukrainian revolution of 2013 was a fascist "Banderite coup", the government in Kyiv a "junta", Nato enlargement an Anschluss, and the EU a decadent threat to Russian culture. Russia in 2022, according to Putin, was like the USSR in 1941, threatened by an invasion from the west.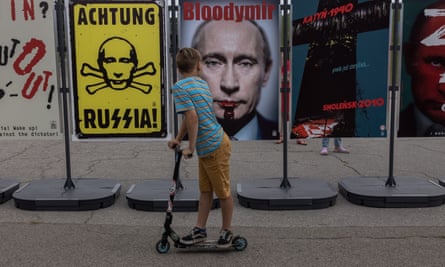 Zabuzkho argues that this deep historical sense of injustice and betrayal drives not just Putin, but the whole of Russian society. "One wants to find Russians who are not preoccupied with self-pity right now. The feeling of injustice is one of the most distinct symptoms of the moral breakdown that characterises so much of Russian society today."
Ukraine, too, has its own sense of injustice and points its accusatory finger at Russia. Olesya Khromeychuk, director of the Ukrainian Institute in London, argues: "Ukraine's historical experience – of statelessness and struggle, repressive external rule and hard-won independence – has shaped Ukraine into the nation we see today: opposed to imperialism, united in the face of the enemy, and determined to protect its freedom. For the people of Ukraine, freedom is not some lofty ideal. It is imperative for survival."
Ukraine's identity took time to form after it gained independence in 1991. Two narratives competed – one national and nationalist, the other Soviet nostalgic. This was not unique among post-Soviet states, but the process was never more intense or confrontational than in Ukraine.